Photo ID
Photo ID now in mobile apps
A new advanced version of the Photo ID tool is now available for download in the latest version of Merlin Bird ID for Android and iPhone. Select an image from your smartphone image gallery or snap a shot from the back of your cameras viewfinder, and Merlin will walk you through the 2 quick steps before showing you a list of possible species.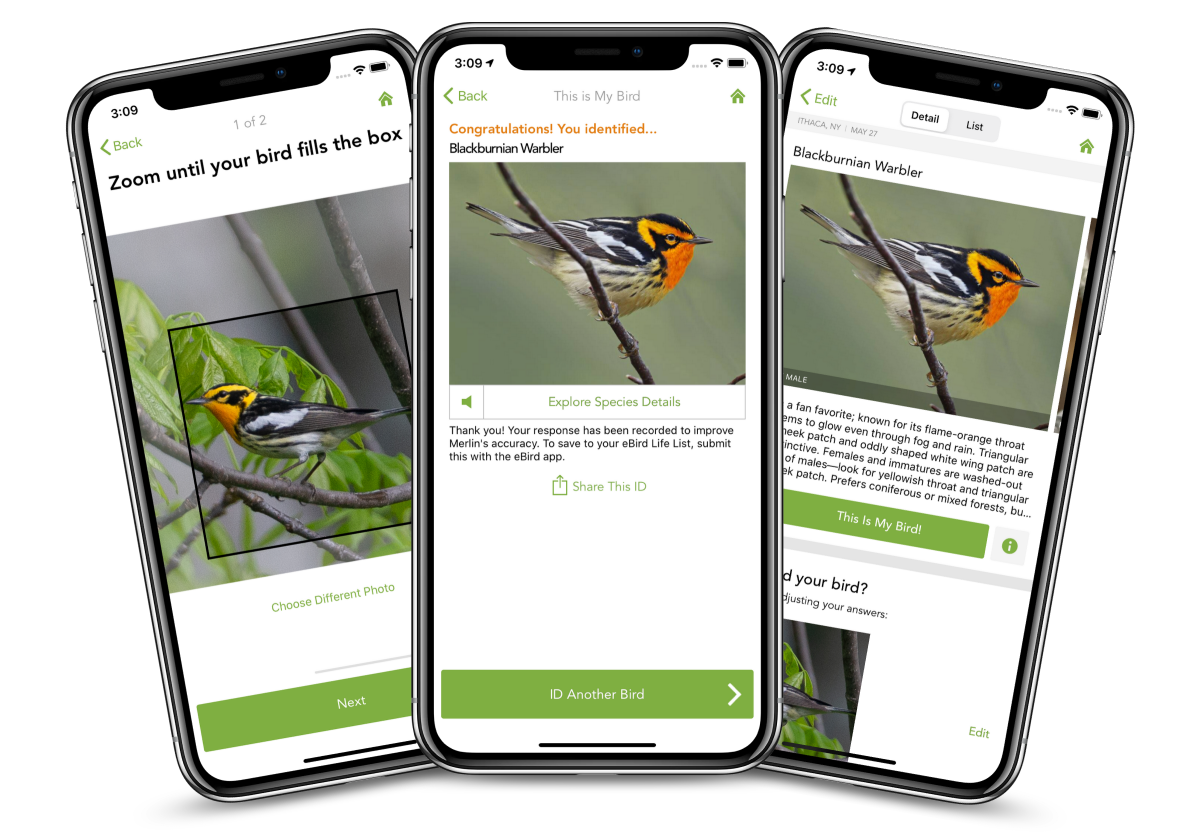 ---
Help us train the next generation of Merlin Bird Photo ID
The Merlin team is still hard at work building more advanced versions of these photo ID tools and we need your help. All you need to do is draw a box around the bird in each photo. Click Get Started to give it a try!
The Cornell Lab of Ornithology and Visipedia are collaborating to develop computer vision technology to identify birds in photos. Photo ID is currently available for both Android and iOS.
Note: The MerlinVision Photo Annotation tool does not work on tablets or mobile devices at this time. For best results, please use a computer with a recent version of Chrome or Safari.